In the course of our many years of work with the topic of learning & education, some tests and checklists have been created. The tests & checklists are used to narrow down questions and get suggestions. They do not replace medical advice or a well-founded diagnosis from an expert.
Check exam anxiety
Is your child already afraid during the preparation phase?
Does your child have an Angst exam?
Is your child afraid of a particular subject?
Is your child afraid of a particular teacher?
Has the fear slowly spread?
Is your child afraid of the reactions of the class?
Is your child afraid of oral lectures?
Is your child generally anxious?
Is your child suffering from time pressure?
Is your child generally under a lot of pressure?
Does your child quickly feel overwhelmed?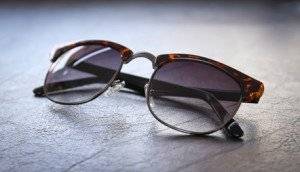 Check High Sensitivity
Combing hair, showering and cutting nails will make your child feel painful.
When eating, your child doesn't want to do experiments, new ones refuse.
Your child moves cautiously, rather creepingly or on tiptoes.
It doesn't like to be in groups (except the family).
Your child suffers when others are in a bad way or they get into trouble.
Your child is afraid of height, speed and volume.
Your child has a strong sense of justice.
Your child plans in advance, always trying to go to "number safe".
It insists that rules and promises are kept.
Your child has a good long-term memory and a distinct imagination.
It sleeps restlessly, sweats and rolls, has nightmares.
Your child is easily frightened, unable to stand the tangle of voices.
Check pressure of suffering
My child looks exhausted several times a week.
My child is irritated several days a week.
My child gets a tantrum several times a week.
During the day, my child often seems tired.
My child often seems nervous.
My child often behaves aggressively.
My child can't concentrate well.
My child can often fall asleep badly.
My child often complains of abdominal and headaches.
My child often has nightmares.
My child doesn't want to go to school in the morning.
Check error culture
Do you always make the same mistake multiple times?
Will your child get nervous and anxious when you talk about mistakes?
Does your child contribute little to solving problems or questions?
Are there many prohibitions or regulations in your family?
Is your child afraid to take responsibility for tasks?
Do you or your family often deny mistakes?
Does your child suffer if they make a mistake?
Does your child show schadenfreude when someone else makes a mistake?
Are you trying to quickly displace mistakes?
How good is your school in terms of: homework
Does your child usually start homework quickly?
Does your child usually know what to do as homework?
Is working time for homework limited?
Does your child almost always understand the homework?
Can your child do most homework without help without being able to do it without any problems?
Does your child work in a concentrated way and aren't they easily distracted?
Is it important for your child to be able to show homework?
Is your child so neat that they find the necessary materials on their own?
Can your child work alone in his room for a while?
Is your child's teacher satisfied with their homework?
Do your child rarely forget homework?
How good is your school in terms of: gut feeling
Do you have a good impression of the school staff?
Can you imagine attending this school yourself?
Do you feel the parent-teacher communication is open and cooperative?
Do you think your child will feel comfortable at this school for the next few years?
Would you recommend this school to other parents?
How good is your school in terms of: framework conditions
Is the size of the school classes justifiable for your child?
Do the classrooms offer a good learning atmosphere (bright, friendly, quiet)?
Does the school make a well-groomed impression?
Are there storage options for your child's books?
Is there a library where your child can borrow books and work materials?
Is the school easily accessible for your child (bus, train)?
Does the schoolyard make a child-friendly impression?
Is there a way to park bicycles or mopeds at school?
Is there a school menu or a cafeteria with a healthy offer?
Is there a school garden?
How good is your school in terms of: focus
Is there a publicly visible school concept?
Does the school have special priorities?
Does the school serve your child's interests?
Does the school cooperate with extracurricular institutions?
Are there holiday support courses (tutoring) in the event of poor performance?
Are children supported with handicaps?
How good is your school in terms of: lessons
Does the school offer the desired degree?
Can your child leave school with a high school diploma?
Are the teaching methods modern (e.g. computers, project work, internships)?
Is there a wide range of learning opportunities (e.g. AGs, sports groups)
Does the school have enough teachers in all subjects?
Are there special work rooms and appropriate equipment?
Is the school offering care in the event of a loss of teaching?