Cost assumption for learning therapy by the Youth Office

If a school child has dyslexia or dyscalculia, his or her parents can be reimbursed for funding through the Youth Office. A number of steps are required to cover the costs of learning therapy.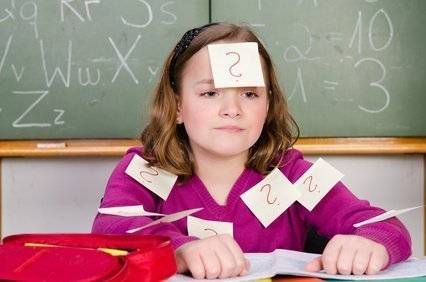 Integration assistance necessary in case of reimbursement of costs for learning therapy
Integration assistance under Section 35a of the SGB VIII is part of the law on youth assistance. The term integration assistance covers a wide range of services and measures: e.g. dyslexia or dyscalculia therapies, so-called school helpers (also called integration helpers or school attendants), as well as inpatient measures in the form of home accommodation. If a child has a diagnosed partial benefit disorder such as dyslexia or dyscalculia and his or her mental health is threatened by it, the costs of learning therapy as part of the integration assistance can be covered by the Youth Office.
Steps to cover costs
An independent assessor or doctor examines the child and performs some tests.
An expert opinion will be prepared.
The school certifies that the child has a problem which cannot be solved by school help alone.
The certificate of the school and the medical certificate must be submitted to the local youth office.
In the context of integration assistance, it is now being examined whether a cost assumption for learning therapy is granted.
Upon authorisation, the families can contact recognised learning therapists and ask for an informational interview.
With the appropriate diagnostic report and an informal application, the reimbursement of the costs for learning therapy can be requested directly from the responsible clerk. Children or adolescents are entitled to integration assistance if:
their mental health is likely to deviate from the state typical of their age for more than six months, and
their participation in life in society is impaired or is to be expected to be affected.
Poster overview application procedure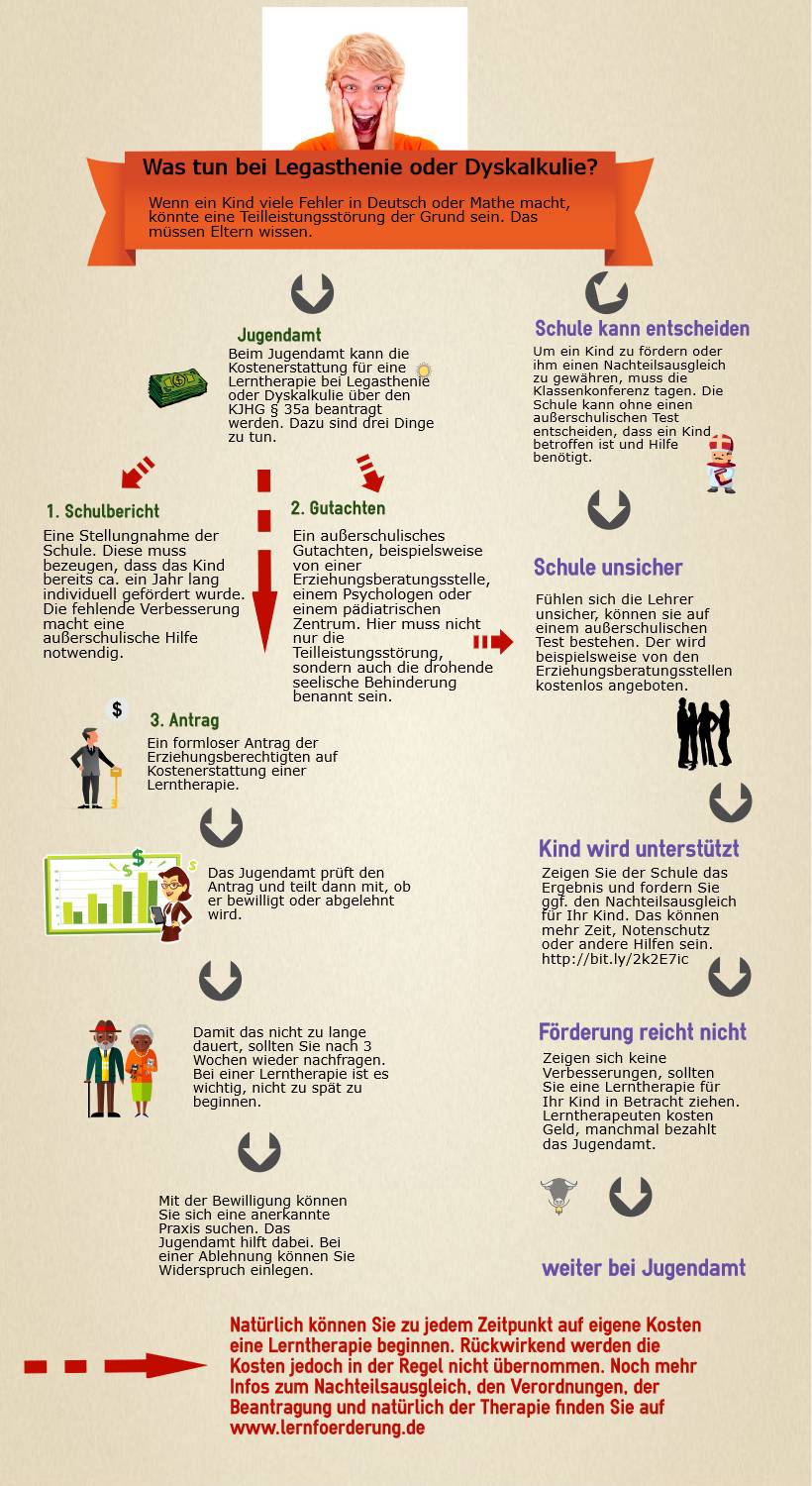 These experts examine the basis of the cost assumption for learning therapy
In order to determine whether mental health differs in the above sense from the state typical of age, the institution of public youth assistance must issue an opinion on the
a doctor for child and adolescent psychiatry and psychotherapy,
of a child and adolescent psychotherapist, or
a doctor or a psychological psychotherapist with special experience in the field of mental disorders in children and adolescents,
Obtain.
This opinion shall be drawn up on the basis of the International Classification of Diseases in the German version published by the German Institute for Medical Documentation and Information. It is also necessary to indicate whether the deviation has disease value or is due to a disease.