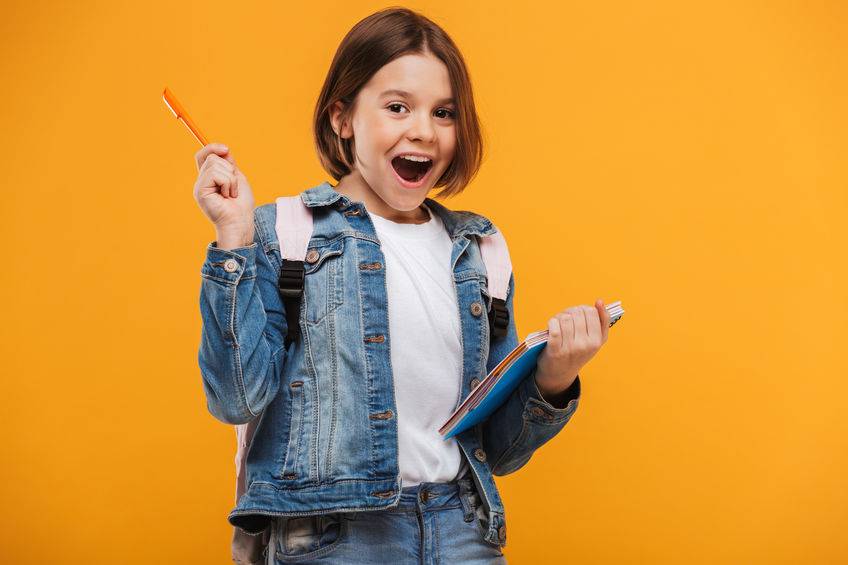 The basis of the route method is always a mental hike through places, which leads past 10 or more constant stations. These stations or breakpoints are reminder nodes that can be used to attach information of any kind. Children like it when the route leads through their apartment, house or nursery.
These well-known places are fixed reference points in their lives and therefore well suited. But there are many other ways to imagine such a route. A trip through different countries, a walk through the forest or the supermarket.
The route method – travel through stops
In our imaginary nursery the following 10 points have been fixed. Maybe all the points can be found in your child's room and you can easily take over this route?
The route is as follows: your child walks through the room door and then turns left or right. Then it passes the route points in this direction until it has reached the door again.
If the individual points are filled with information, your child must always follow the same order.
Point: Room door
Point: Floor lamp
Point: Light switch
Point: Window sill
Point: Roller shutters
Point: Game box
Point: Mirror
Point: Mobilé
Point: Bed
Point: Lego box
Run the route together!
Surely it is easy for your child to imagine his room. Of course, it is also conceivable that you will walk through the children's room together with your child and name the 10 points individually.
What does the nursery have to do with English vocabulary?
Only when your child masters the 10 stations of a route can they link it to information. Processes of all kinds make sense, for example English vocabulary, the federal states of Germany from north to south, the federal states in alphabetical order or the capitals of the federal states.
Or how about the German rivers or the forest areas? With a little practice, you or your child will surely keep coming up with topics for which the route method is well suited.
Learning Techniques & Learning Methods offer a wide range of
Not every child or adolescent can cope well with all methods or learning techniques. The card box fits on the one hand, the other does not like it at all. But that's not a problem, because there's really something for everyone with the variety of learning techniques and methods. Browse our articles on the topic.