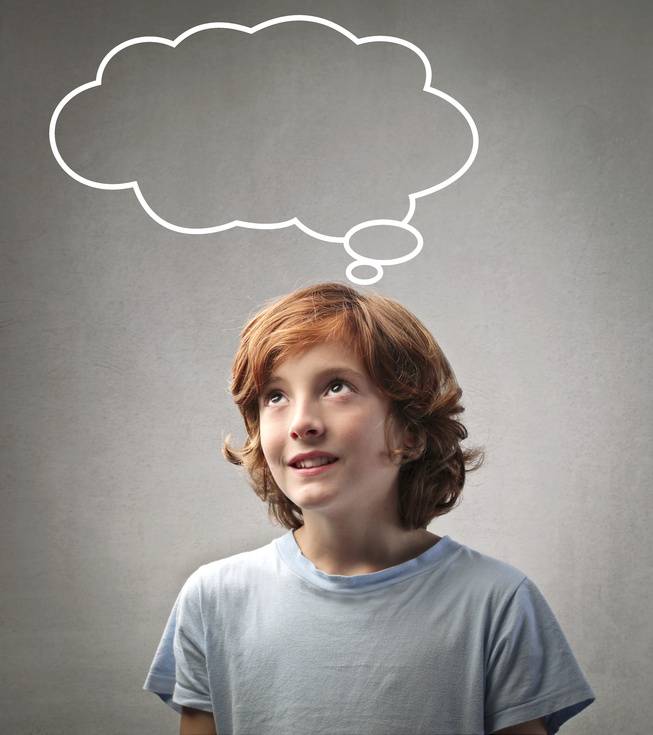 Not all adolescents with ADHD 20+ can be lumped together. The individual personalities with their strengths and weaknesses and the individual aspects of the common disorder are too different. Nevertheless, studies in children, adolescents and adults also show commonalities from which helpful attempts at support are derived. I have compiled the 12 most important information about ADHD 20+ for you.
Source: Uta Reimann-Höhn: AD(H)S in puberty
ADHD 20+ – these 12 facts you should know
1. AD(H)S 20+ really exists
AD(H)S persists in adolescence and adulthood for up to 2/3 of all affected persons after childhood, becoming ADHD 20+. The external restlessness often turns into nervousness and an inner restlessness. Some adolescents are only diagnosed with the disorder during puberty.
2. Puberty lasts longer and becomes more difficult with ADHD 20+
The major physical and emotional upheavals in puberty are more difficult for adolescents with ADHD 20+ to cope with than for non-affected people. The typical behaviours of puberty often last well beyond the 20th birthday. Young people and young adults need support longer than others.
3. Attention: Depression possible
Anxiety and insecurity, which are typical for most adolescents in puberty, can more easily end in depression in AD(H)S sufferers, as they have already experienced many failures, rejection and criticism. Depression must always be treated with care, because there is always a risk of suicide.
4. Drugs lure ADHDmen
Teenagers with AD(H)S have been shown to be more susceptible to alcohol, nicotine and mind-altering drugs. The more excluded they feel and the more unhappy they are, the more likely they are to resort to addictive drugs and try to "treat" themselves.
5. Danger and Forbidden are attractive with ADHD 20+
Illegal or criminal acts irritate young people with an AD(H)S because they promise tension and facilitate contact with like-minded people. The possible consequences are not considered.
6. The risk of accidents increases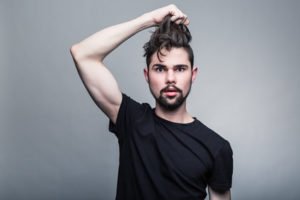 Young people with an AD(H)S are more vulnerable to accidents of all kinds than non-affected people. This is due to their willingness to take risks and their rapidly diminishing attention and easy distraction.
7. Clear structures help enormously
Young people with an AD(H)S need a clearly structured everyday life to orientate themselves on. Consistency and jointly developed rules help them to better manage their concentration disorders, disturbances in attention and storage or in the processing of information.
8. The family is an important support, even with ADHD 20+
Young people with an AD(H)S need the support of their family and friends for longer than those who are not affected. Without support and help, it is difficult to cope with school leaving, vocational training and running your own budget.
9. ADHD 20+ also has positive sides
The positive aspects of an AD(H)S are a high empathy (empathy) and creativity. If of particular interest, young people with an AD(H)S can do something extraordinary.
10. Relationships are a challenge
Relationships are not easy for AD(H)Sler to perform. Their disorder and often lack of sense of time, the inability to change perspectives and a physical intensity of perception quickly lead to misunderstandings and conflicts.
11. ADHDpeople need the right profession
Social activities and occupations where self-determined and creative work can be done are well suited for people with an AD(H)S. Often they can also moderate, sell or are good actors. Trying out a lot to find the right profession is important and meaningful.
12. There are often alternatives to medication
Whether a medication or therapy can be necessary and helpful must always be decided jointly with the appropriate experts, the parents and the young person. Accompaniment and regular adjustment of medication should be a matter of course.
Patience and a long breath are important
Those who have to live with the adHD 20+ disorder often take longer than others to find their way in life. Understandable, because in addition to the normal requirements of an everyday life of adolescents, the ad(H)Sler concerned has to overcome many other difficulties. Every problem that has been dealt with can be seen as a success and celebrated. Step by step, the young person moves in the right direction.
ADHD 20+ - the disorder affects the whole life
"If you pull yourself together a little bit, you can!" There is hardly a young person with an AD(H)S who has not heard this sentence in many variations and countless situations. Whether in letters from the school, in the teacher's conversation, at dinner with family or friends - as soon as a person affected by the disturbance concentrates and does something quickly and well, its impairment is immediately questioned. It is just so difficult to imagine that dreaminess, impulsivity, hyperactivity and, above all, attention weakness fade into the background in certain situations.
Again and again, sufferers have to listen to them being lazy, sloppy, unwilling or comfortable and could change their behaviour with a bit of goodwill. Over time, children and adolescents themselves believe in being lazy. Their weak self-confidence becomes even weaker, because they themselves do not understand what is meant by the lazy. Not creating things, forgetting a lot of things, writing bad grades and not having success is no fun for them. Hours of sitting at homework, desperate staring at the chaos in their own room, and the inability to open a book and learn for the next exam depresses them, rather than giving them joy. They suffer from the condition, which is then attributed to them as lazy. An unjust judgment that makes many angry.