ADHD or ADD is a huge problem, especially at school – that's why we've compiled these 9 tips for ADHD for teachers. Revised teachers often do not know how to deal with the children and young people affected. Help is a misrepresentation, because hardly any school is supported in this problem. Educators are an important interface on the way to dealing with the difficult and frequent behavioral abnormality ADHD professionally and effectively.
What teachers can do with ADHD
Trained educators can facilitate contact with the school, practice learning strategies, give parents a space and practice techniques with the children that make their daily lives easier. In acute problem situations, they can be reached quickly and can intervene immediately. The completely revised bestseller on the subject of the diploma pedagogue Uta Reimann-Höhn is a valuable guide for parents and teachers with a lot of helpful information from practice.
Educational support is particularly useful for young people, who increasingly refuse to talk to their parents and evade any clarification. It may be applied for at the competent youth office. Teachers without an education in dealing with AD(H)S can also help the children well.
And this way:
Tip 1: Patience with AD(H)S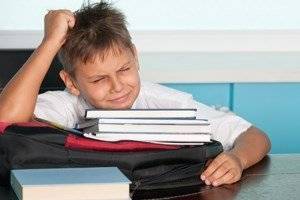 Limit yourself to a few but important rules. These should be adhered to consistently. Hyperactive children require a lot of patience. Therefore, even if it is difficult, you should definitely repeat rules without getting loud or screaming. Admonitions often only help for minutes, so it is good to patiently repeat your request.
You can do it!
Tip 2: Close look at AD(H)S
The bad reputation precedes hyperactive children. Therefore, it is necessary to treat them as impartially as possible, but to observe them closely from the beginning and to describe their behaviour in detail. Find out:
What experiences have other teachers had?
In which situations did the student particularly notice?
Which measures have been tried and with what success?
What has been agreed with parents so far?
Tip 3: Clear structures at AD(H)S
Hyperactive children depend on external structures. Ritual greetings and farewells, as well as daily schedules written on the board before class, are an important guide for them. Anything that can be reliably repeated should be used. For example, have the homework booklet go every day to check if the child has written everything down. Now you have already received 3 of the 9 tips for ADHD.
Remember
Remember
Tip 4: Trust
Children with ADHD have a depressed self-esteem. They need encouragement and someone who believes in them. Early on, children with ADHD learn that they can't do anyone justice. Our 9 tips on ADHD for teachers also help improve students' self-confidence. Then it will be easier for them to change their behaviour.
Tip 5: Positive view
Write down the positive properties you notice in hyperactive students. This can support a positive attitude towards the child. If you expect a student to behave negatively due to bad experiences, they are more likely to show it. Surprise your ADHD students!
Tip 6: Ignore misconduct
As long as the class or another child does not suffer excessively from the disruptive behavior, ignoring clowning is often more effective than constant admonition. Now you have already received 6 of the 9 tips for ADHD.
MerkenMerken
Remember
Tip 7: Information
Books and training help to deal with behavioural abnormality, which is now one of the most common disorders in childhood and adolescence.
Tip 8: Find support
You don't have to do everything on your own. Seek professional support, for example in the school psychological service or through further education. You can also support learning therapists, social workers or special educators.
Tip 9: Cooperation
Be sure to work with parents, not against each other. Even though it is sometimes very difficult and there is criticism in the room, it is extremely important for the child that all adults pull together.
We have visually prepared the 9 tips for ADHD for teachers in this infographic. It may be shared, printed and otherwise distributed.