Cleaning up with ADHD – a challenge for the affected children and their parents. Order and concentrated tidying up are a real problem, and there is always a violent argument. With a few valuable tips, patience and the following 5 steps, your child can get his mess under control.
If you have a child with ADHD, you certainly don't have to complain about a lack of excitement. As soon as the little ones develop a strong will of their own, they give in to their impulses and make a lot of nonsense. This is expressed in many ways.
Cleaning up with ADHD is difficult
Surely all parents of ADHD children know the permanent disorder and inability to clean up. Cleaning up with ADHD is a really difficult task that often fails. Why is that?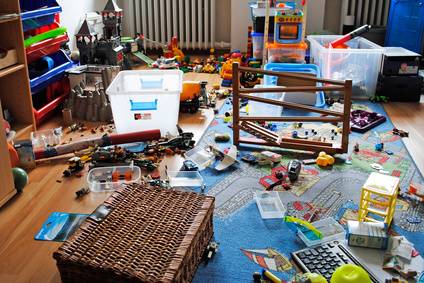 Chaos in the children's room
"Always this mess, I'm still going mad!" A child with ADHD has new ideas that everyone wants to implement. This creativity is great,but it also does a lot of work. Since the children concerned usually do not deal with one thing for long, they start something new all the time.
They flip out the Lego bricks, paint a picture, jump on the bed, start an audiobook, stick collectibles or embellish the wall with felt pens. Of course, they never put away toys, because they could use them again at some point. It also takes time to do something else.
Cleaning up with ADHD yes, but how?
At first, the children with ADHD find their disorder well and feel comfortable in their room. But as soon as they find nothing themselves or hurt themselves, if they want to find a way through their room, they would like to change the chaos. But they cannot do so without consistent support.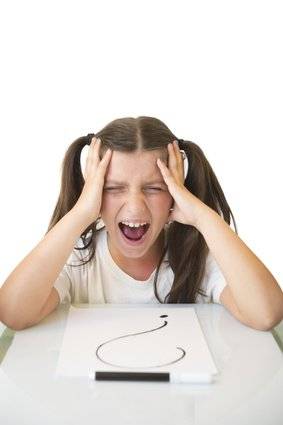 Nothing works anymore
They only vacate Toy A to another place, put Toy B aside and simply throw Toy C under the bed. This makes the mess even bigger. The children become increasingly frustrated and lose the motivation to touch anything at all. The clean-up becomes a horror, which soon spreads to the whole family and poisons the atmosphere.
Ordering systems can help
In the child's room of an ADHD child, order can only prevail if many different factors are taken into account. Even then, it takes a long time for the children to get used to practiced structures and keep order themselves. There is an inner disorder in their heads, which they themselves cannot get to grips with.
This chaos can be regulated and ordered from the outside. With a lot of patience and clever structures, every child will sooner or later be able to clean up with ADHD. Many tips on AD(H)S can be found in this bestseller by Uta Reiman-Höhn ADS – How to strengthen your child.
Cleaning up with ADHD: Step 1 – Reduction
The number of toys in the children's room must remain manageable. The best way to do this is when a child has to sort out an old one for each new toy.
Cleaning up with ADHD: Step 2 – Pitch
Each toy has its own place, which is discussed with the child in advance. The books are on the bookshelf, the Legos have their own box, and many drawers with glued-on pictures show exactly where what belongs.
Cleaning up with ADHD: Step 3 – Regularity
Regular cleaning must be practiced consistently. Even if it is tedious and exhausting, a child with ADHD should clean up something in their room every night before bedtime. So it slowly gets used to creating order in chaos.
Cleaning up with ADHD: Step 4 – Support
You can't do it without help. Cleaning up with ADHD can only be achieved if the affected children are patiently and lovingly guided. It can take a long time for them to apply the practiced behavior themselves at some point. However, at the latest on the way to adulthood, they benefit from this phase.
Cleaning up with ADHD: Step 5 – no food
Food and drinks have nothing to look for in the children's room. Make sure your child eats and drinks at the dining table or in the kitchen. Once it breaks the rule, you can respond with logical consequences. Less sweets, no ice cream, no soda – unless your child abides by the rules. This way you can also control what your child eats and drinks.
Keep your nerve and just keep going
For many parents, it is very frustrating when their child has such big problems with tidying up. But that simply cannot be changed. It is best to simply accept this side effect of ADHD and not get upset about it. Does your child have ADHD? Here you can take a pre-test.