Has your child ever designed a reading box? In primary schools as well as in secondary schools, this type of book presentation is often implemented in German lessons.
Designing a reading box: This is what your child is expected to do
Teachers expect this to increase the motivation of their students, because the craftsmanship is added to easy reading. Not only good readers can score with the reading box, but also the children, who have a hard time with it. But it's not that easy to make a reading box.
How your child finds the right book
The children must first find a good book to create the reading box. This work on the book also means reading the book. And that is where the problem often lies. Students simply don't have enough time to read a book.
Ideas for book search
browse the Internet
Ask friends
test-reading in bookshops
Try out recommendations from children's magazines
own opinion of the book
How to find suitable books for the reading box

I created a guide for a reading box
Learn how your child can find a suitable book.
Also, which materials it should get.
There are tips for books that your child might like.
You'll learn how to design a reading box.
Your child will receive clues as to what items belong in the reading box.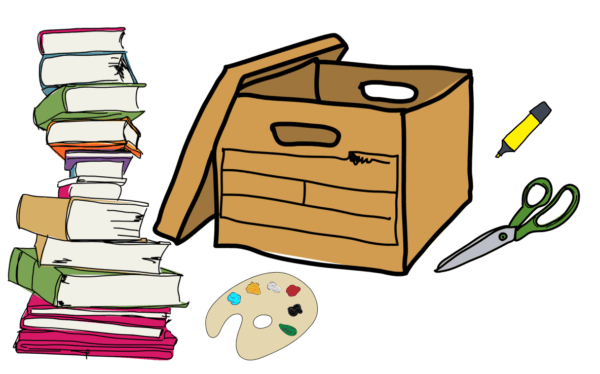 With my guide for elementary school students, your child will definitely be able to create a great reading box for German lessons.
In secondary school, reading boxes become more demanding
With the end of primary school, the design of reading boxes does not stop at the past. Rather, the books are now becoming more demanding, but so are the content. So it's good if your child has created a reading box in primary school and gained experience with it.
History of the reading box
The reading box goes back to Dr. Jörg Knobloch, rector and teacher at a Bavarian primary and secondary school, who discovered or developed it in 1998. In the meantime, the development of reading boxes is understood and used in an increasing number of schools, in all types of schools, at home and abroad, as a method of promoting reading and open and action- and production-oriented literature teaching. The children are enthusiastic because reading is given a concrete action – this is how motivation is created.