A special form of presentation is the PowerPoint presentation, where the topic is presented on the computer using many prepared slides. In secondary school, young people should master this type of presentation, although not every lecture should be given in this way.
PowerPoint: Present well with these 7 tips
To prevent your child from being shipwrecked, they should follow the following seven tips.
Just a few years ago, a PowerPoint presentation thrilled the audience, because it is a new and varied possibility of the lecture. In the meantime, however, fatigue has long since occurred.
The danger of the listeners yawning in their chair after only 5 minutes is huge. Boring foils, which are read out gradually, no longer rip anyone off their stool. But it is also different, because the medium offers many possibilities.
Tip 1: Plan presentation in a variety of way
As soon as you plan your presentation and prepare the presentation, your teen should think behind him where he will install other content. After two or three foils at the latest, there may be some variety.
Maybe he can give a suitable object around, read something from a book or play a piece of music.
For example: Classical musical instruments can be played a violin, a guitar and a flute.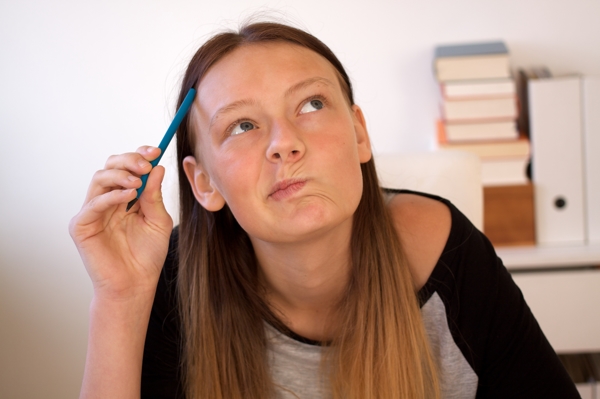 Tip 2: Images attract attention
Your youth should not click around the computer at the beginning of his lecture and let everyone participate in the search for the right slides. It is better to view a suitable photo a quarter of an hour before the start of the presentation.
And even when the lecture is finished, it should show a suitable still image.
For example: At the beginning and at the end of a lecture on classical musical instruments, the photo of an orchestra is suitable.
Tip 3: A slide – little text
The individual slides must not be overloaded. A large font, theme, or thought per slide, and no more than 15 to 20 key points are sufficient. Better a slide more than confusing slides.
Tip 4: Turn off the monitor during long speech breaks
With a PowerPoint presentation, there is always a risk that attention will be focused on the slides, not the presenters. So if your teen has longer speaking or explaining phases, he should turn off the screen at short notice (this can be done with a keyboard shortcut).
For example: Already at the beginning of the lecture, the audience is told that they receive the individual slides of the presentation as a handout after the hour. This way, your youth ensures that attention is not disturbed by frantic writing off.

Tip 5: Don't make any mistakes when operating your computer
For the presentation to run smoothly, your young person needs to be careful about operating your computer or remote control in advance. Starting, pausing and ending the presentation, playing a video, or a music sample should work smoothly and without wasting time.
For example: A short audio file can be played for each classical musical instrument. This is started or terminated with a keyboard shortcut.
Tip 6: Pay attention to a clear structure of the foils
No question, there are great backgrounds, templates and all kinds of moving elements that can be built into a PowerPoint presentation. In most cases, however, this distracts far too much in a lecture.
The less the distraction from moving images or a restless design, the better for the attention of the listeners. The slides are used only to visually represent important facts and information.
Tip 7: Pay attention to a vivid presentation
The presenter is responsible for a lively presentation. Your child should consider the PowerPoint presentation as a tool, not as the center of the presentation.
Under no circumstances must it refrain from presenting the topic in person, addressing its listeners and asking them to participate actively through questions. Even after the end of the lecture, it should stimulate a discussion and thank you for the attention.
Clever teenagers learn from mistakes
Once your teenager has survived his lecture, he can still ask his listeners how the presentation arrived. He receives valuable feedback from his classmates, which helps him to make the next lecture even better.