The book presentation is an integral part of german lessons at school. Many children have no problems with this, because they enjoy reading. Others, and these are often the boys, find a book presentation horrible because they do not like to read.
This is how the book presentation succeeds
But the task is not as bad as it sounds. If your child takes the following steps into account, the book presentation is done very quickly and is also fun.
In most cases, students who are unwilling to read already shy away from the thickness of a book, because they actually only read booklets, watch thin magazines, listen to audiobooks or watch videos. The idea of not only reading an entire book, but also summarizing it and presenting it to her class, paralyzes her.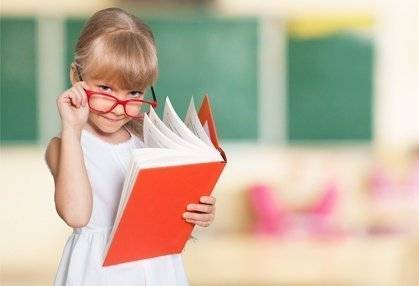 No trace of motivation, but one's own enthusiasm is a very important point in the book presentation.
Typical problems when presenting books at school
Your child has no idea which book to present.
Your child chooses a new and too thick book, which he will not be read through in time.
Your child chooses a book that he doesn't like.
Your child doesn't understand the story.
Your child starts reading too late.
Your child is unable to summarize the central statements of the book.
Step by step to a good book presentation
If the book presentation at school is like a gigantic mountain in front of your child, it is absolutely necessary to support you. Follow the following 6 steps in time with your child, and then start with the first.
Give him your help if it doesn't get any further. But don't take all the work away from him. The successful experience of choosing, reading and preparing a book for yourself should definitely be experienced by your child.
Step 1: Choose a story you like
Of course, it is best to introduce your child to his favorite book at school. If he doesn't think of it right away, browse the bookshelf together or suggest a book to your child.
The book presentation is not always about age-appropriate literature, but often also about favorite books. So it can also be a children's book that you have read to your child.
Example: A horse named Milkman by Hilke Rosenboom is suitable for class 3. Even children of higher classes can still enjoy this funny and linguistically very beautifully formulated children's book.
Step 2: Read the book carefully again
If your child hasn't read the book just a few weeks ago, they should at least reread the story. Depending on the thickness of the book and your child's reading speed, it makes sense to schedule a certain amount of time each day.
Estimate how many pages your child reads in a quarter of an hour and count that up on the entire book. During this time, smartphones and computers remain off and tVs or radios are also silent.
For example: A horse named Milchmann has 144 pages. If your child reads 10 pages a day, it takes about 2 weeks for the entire book. Then schedule another two or 3 days to prepare.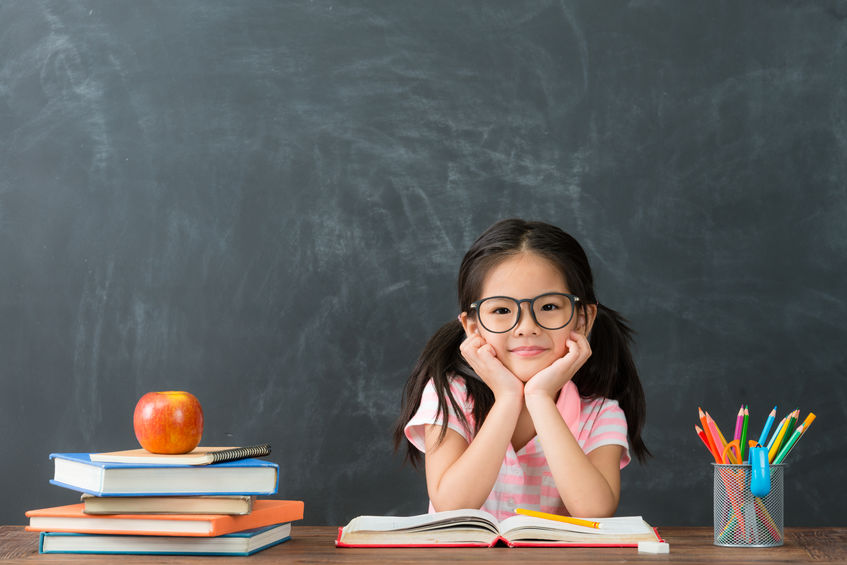 Step 3: Mark matching text passages as soon as you read them
As your child reads the book, they may wonder if certain sections are particularly suitable for reading. With an adhesive sheet it should mark these pages in order to be able to quickly determine which passages it will read at the book presentation. It is important to:
the selected text passages should be typical of the book,
they must not anticipate the climax and
they should make you curious and interesting or exciting.
For example: The horse seemed to have completely sunk into itself. Then it lifted the tail and appled on the carpet. Directly in front of the TV. The horse appled 11 apples,one by one.
Step 4: Put background knowledge together
Not only the book itself, but also information about the author, possibly the time in which it was written and the type of text belong to a book presentation in the school. Most children choose a novel at the book launch, but a non-fiction book, a biography or a crime novel are also possible. A search on the Internet usually reveals the most important information quickly.
For example: The book is a modern fairy tale with a lot of wit and humour. The author has written many children's books and was originally a journalist. She is no longer alive.
Step 5: Roughly summarize the story
Before your child goes into detail, they should summarize for their listeners what the selected book is all about. It can describe the main characters, the location and the most important facts around which the story revolves. In addition to the information about the selected book, a book presentation should also inspire the audience.
It is therefore very important that your child also explains why they chose this book. Perhaps there is a key experience that is understandable for the class. Your child may have been read the book when he was ill and felt better afterwards. Or history saved him a boring holiday.
For example: One morning Herman stands in the kitchen and hears someone coughing outside: thunderflies, a horse in the middle of the terrace! It is called Milkman and must under no circumstances fall into the hands of the animal catchers who sneak around Herman's garage at night!
Step 6: Prepare something special
To ensure that a book presentation doesn't get boring, your child should consider what additional things their listeners might be interested in. With particularly well-known books, such as Harry Potter, there are many accompanying products.
For example: Your child may have a game about the book,a favorite cup, a poster, or a garment with imprint on it. Showing this at the end of the book presentation will inspire many listeners. It is especially nice if your child creates a poster or a mind map for the book. The bigger and more colorful, the better.
Mindmap to the people in the book: A horse named Milkman

Step 7: Theme from the child's world
Every child has special interests that they like to talk about and deal with. A sport, horses, airplanes or dancing are just a few hobbies that inspire children. The closer the theme of a book is to your child's interests, the easier it will be for you to inspire them.
Step 8: Reward books motivate strongly
In certain series of books, the reader is attracted not only by the story, but also by additional incentives. For example, your child needs to solve small puzzles or decide for themselves how a story evolves
Step 9: Choose cool book – compare with other children
It is often very important to orientate yourself with the reading material towards other children. What many friends of your child like to read is cool and in. Children want to belong to a group that also applies when reading. In addition, your child gets additional reading motivation because they can have a say.
Step 10: Buy books with your child
Bookshops or libraries offer cuddly reading corners where your child has the opportunity to read into new books in a relaxed and relaxed way. This pleasant environment also puts reading itself in a positive light.