The school – a new phase of life
A drastic step in the development of a child is without a doubt entry into school. Perhaps not a single child knows it in his new class, the teachers are certainly strangers to him, and the whole environment of the school is unknown and new. At best, the kindergarten group once visited the school, but often this is not possible at all.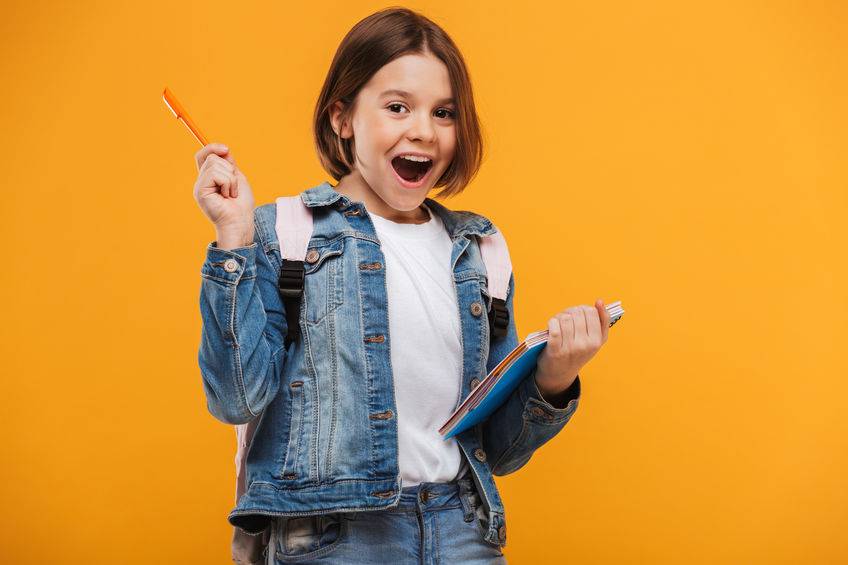 Many children are looking forward to school
Lorenz (6) couldn't wait to finally be a school child. Months before his first day at school, he began to clean up his nursery and sort out the toys that he thought didn't suit a school child.
He gradually gave away his picture books and a lot of games for which he felt too old. At the end of his school ritual, he gave away his kindergarten bag on his last day in kindergarten.
School also employs parents
For the parents, too, there is now another piece of replacement, from which they cannot escape. Unlike in kindergarten, there is now a duty to send the child to class. A new way to school, early and regular start times and stricter demands on punctuality and performance make the first weeks of school not easy for many families.
This make it all the more important to prepare young school beginners carefully and in the long term for their new phase of life. They have to get used to so many new things that they shouldn't be burdened with anxiousness and worry about the coming unknown.
Again and again you hear the threatening saying from adults: "Wait until you get to school!", or "Well, at the beginning it's still fun!" The children's anticipation and curiosity are thus slowed down. They develop the idea that school contains something threatening that will sooner or later affect them. The rule of self-fulfilling prophecy also applies to school – if the children expect something bad, they will probably find it at some point.
Too little money and unmotivated teachers
The German education system is sick in many places and more and more parents do not feel well cared for in state schools. In addition to the large school classes, in which the most diverse children are supplied with uniform learning material due to staff ingesty and lack of money, the loss of hours and ailing school buildings make many parents angry and increasingly concerned. Not to mention a lack of full-time care, which poses major problems for particularly working parents of school beginners.
Where to go with the child when they come out of school at 10:00 and sometimes at 12:00?
What to do if teachers fall ill and the lessons fail altogether?
How do I explain to my boss that my child doesn't have to go to school until 10 a.m. on Thursdays?
Four months of school holidays – does the TV have to replace the babysitter?
State schools have many concerns
Even half-time positions can hardly be covered by a primary school child in time and the reliable primary school with a fixed period of care is unfortunately still in short supply. But even in secondary schools, the problems do not disappear.
There are no teachers in the natural sciences, the foreign language offer is rather manageable and a full-day supply with balanced learning and recovery phases is a utopia. In addition, parents have little say and the time of teachers for conversations or cooperation is also limited.
On the other hand, the view of private schools, which is increasingly daring in the media, shows a better, new, attractive educational world in which more and more parents want to participate. Modern teaching materials, contacts with foreign schools and universities, pedagogical and psychological learning concepts promise relief for parents, good school leaving certificates and professional success. And this notion is not so wrong.
Private schools can choose the children
Thirty years ago, those pupils who were struggling with performance problems were still housed in private schools, but this picture has now completely changed. Most private schools have long waiting lists and far from all applicants can be accepted. It is not uncommon for the grades in the main subjects to decide, so that increasingly high-performing children determine the level.