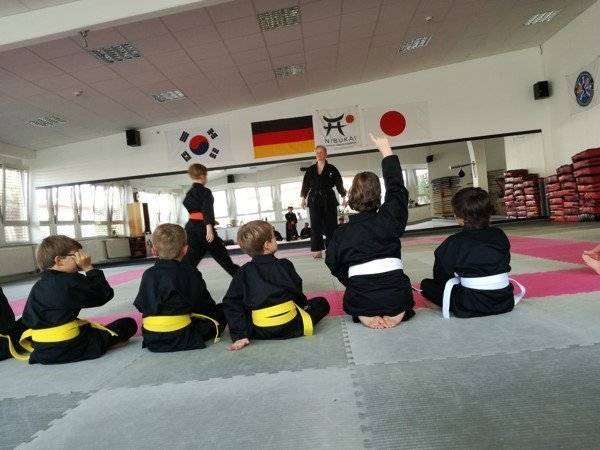 Self-defense for children is "in", but what does the training really bring to the students? What do the little fighters learn in judo, karate, jiu jitsu and co.? Can the rules and rites of an Asian martial arts give children support and safety, or is the strictly structured training no different from other sports?
And what about the team spirit or ability to concentrate and increase the tolerance of frustration or perseverance? Answers to these questions can only be found on the ground. Read my personal report, because I was allowed to accompany a children's training at the martial arts school Nibukai in Wiesbaden.
Self-defense for children – it starts on time
Excited and tense, the two 6-year-olds Lukas and Marie watch the 200 square meter group room, in which already 10 other children in black cotton suits with different colored belts have lined up for the first exercises. It is children's training in Dojo of the martial arts school Nibukai in Wiesbaden.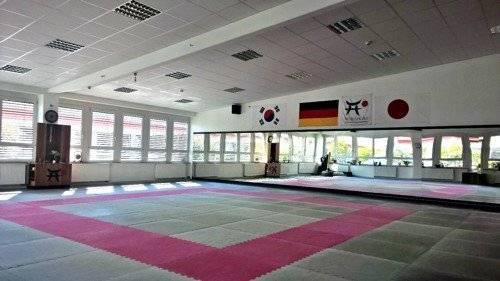 In front of the room, which is lined with large mats, there is a shelf in which the children have placed their street shoes neatly. The training room is only entered barefoot and with a slight bow. A wooden shrine and a few appliances; otherwise the bright, friendly and clean hall is empty. Gabriele and Christian Freyberg, founder and head of Nibukai, teach, train and teach with their team.
Rules are taught when you participate
The two first-graders receive a short briefing and are then allowed to line up with the other children in front of their trainer. The hierarchy, obviously recognizable by the color of the belts, is adhered to. The two "sniffing children" are at the end of the series.
They are the youngest and have no experience of self-defense or martial arts for children. Nevertheless, they integrate into the group surprisingly quickly. They watch the other boys and girls attentively and simply follow what they claim.
Concentration and movement exercises alternate
First, the children warm up by walking through the room in groups. The number of laps by Gabriele Freyberg in Japanese is briefly given. Japanese! No problem for the little martial artists. Those who have been there for a longer period know the meaning of the words, the others learn by imitation.
Again and again, the children are "mixed" so that everyone trains with everyone, regardless of their own skills or the color of the belt.
High competence is felt even by the youngest
The focus of the children's training is on self-defense, including different fighting styles. There are running exercises, handles are trained, the children practice to fall and imitate the handling with a sword with a pool noodle.
Also the attack of a stranger is simulated and the children are asked to hold on properly, to stumble, to shout out loud "Help, help, let me go!"and to dodge the attack. The fun of the exercises, without cuddly pedagogy and pony farm, is obvious – their benefits in everyday life too.
Pleasing: The boys and girls are not dealing with a little experienced children's coach, but they learn from the founder and managing director personally. Their titles are impressive: 3. Dan Hap Ki Do, 3. Dan Shotokan Karate Do, 2. Dan Tang Soo Do, 2. Dan Jiu- Jitsu, 1. Dan Kendo, 1. Dan Kenjitsu, 1. Dan Kickboxing, 1. Dan Kyudo, Instructor F.I.S.T. The experience of the trainer and her safe handling of the children's group are noticeable at all times. Gabriele Freyberg: "Our goal is to convey discipline, fairness and self-confidence. " I think it will succeed!
All children are respectful
The silence in the room is striking, which is rather unusual in the group of 12 children between the ages of 6 and 10. There is scrambling, fighting, jumping and rolling – always under the eyes of the attentive trainer, who praises reluctantly and makes sure that no one gets injured.
The mutual respect, a pillar of Asian martial arts, is clearly felt here. And it becomes clear how positively children react to clear rules, rituals and a structured process.
After almost 2 hours, interrupted by short drinking breaks, the training comes to an end. The two 6-year-olds have bravely persevered, even if their ability to concentrate has been put to the test.
As she leaves the room, Marie exclaims with big eyes, in which enthusiasm mixes with exhaustion: "Tomorrow I will definitely be back!" The others bow politely, clean up and say goodbye until the next hour.
My conclusion: Well-run self-defense courses for children are a great enrichment for adolescents. They learn body control, defense techniques, strengthen their bodies through targeted movements, build their self-confidence and become bolder.
How children benefit from martial arts training
their ability to concentrate increases
the team spirit is strengthened
they learn to submit to group rules
they learn to defend themselves sensibly
their self-confidence is strengthened
Perseverance and tolerance of frustration are built up.
Nibukai Wiesbaden offers these martial arts styles: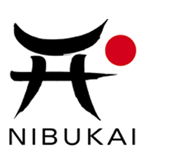 Source: www.nibukai.de | Here you will also find further information such as prices and registration formalities. Nibukai is accepted by the "Culture and Participation" promotion campaign, so that the membership of the children costs the parents instead of 40 only 30,-€.
The children's training includes the entire range of martial arts.
Fit and team-ready: For which children martial arts makes sense
When children or adolescents are very anxious, their parents are often advised to try martial arts. Here boys and girls learn to defend themselves and become more courageous. But this is just one aspect of judo, taekwondo, jiu-jitsu or karate that has a positive effect. A pedagogically valuable martial arts training can do much more.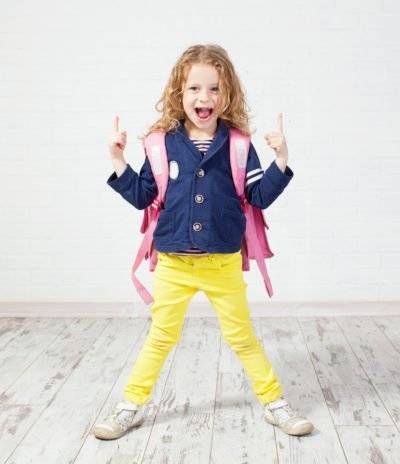 When it come to martial arts, many probably think of a rough command tone, strict, relentless teachers, and a great risk of injury. Not necessarily what you want your child to do. In a good dojo, that is the name for the practice room, but children can also learn a lot. Martial arts provides a reliable framework in which to develop their skills and personality.
Stamina
Tolerance of frustration,
Concentration
Team spirit and
Body control is gradually built up during a regular workout.
Concentration: Benny was always so easily distracted
9-year-old Benny has been attending a combat training for children on a regular basis for the past year. In addition to self-defense, he also gets to know various martial arts there. The training is very varied and makes Benny great fun.
At school, he had a lot of trouble concentrating, but the longer he trains, the easier it is for him to control his attention. He has learned breathing techniques, which he increasingly uses in school, for example before a class work.
Keeping rules: Vanessa has constantly interrupted others
Vanessa is very impulsive and can't hold back her opinion. After she got more and more problems through her behavior in class, her parents registered her for a martial arts training. In the beginning, she had great difficulty in keeping the strict sequence of movements and concentrating on them.
After six months, however, there were significant improvements. Vanessa has gradually learned to get her impulsiveness under control through the same exercises and training sessions. This also has a positive effect at school.
Basic rules of martial arts strengthen most children
For most children, martial arts is a good way to do sports regularly and to develop their personality. The training and the competitions, the group cohesion and the possibility to advance through examinations in the hierarchy offers a meaningful balance to the school stress.
Even though children stop training after some time, they have learned important self-defense strategies, become more courageous and confident.
Maxim of martial arts: Be respectful and observe the rules
Vanessa and Benny have benefited from the clear structures of martial arts. In addition to an increase in self-confidence, concentration and respectful behaviour, they have also become more mobile, improving their stamina, speed, reaction, strength and stretchability. In addition, they feel comfortable in the group in which everyone is recognized and respected as they are.
Good martial arts training also helps with bullying
When a child is bullied, his or her posture often changes. It gets smaller, pulls up your shoulders, tilts your head forward and bends your back. This so-called "victim attitude" in turn leads to the teasing not stopping. In martial arts training, children develop an upright and straight posture. They signal self-confidence and strength after just a few hours of instruction. This helps to stop being perceived as a victim of bullying.
How to find a good martial arts school
Listen and use trial lessons to find out if trainers and school suit your child. A good martial arts training is a balanced mix between serious exercises, movement games and fun in the team.
This text appeared in excerpts in learning and promoting with fun!